---
SAFETY AT THE HEART OF THE BONPOINT FORMULA
With a deep awareness of our responsibility to children, Bonpoint has always made the quality and safety of our products an absolute priority.
Every ingredient we choose for children's skincare is meticulously selected, tested, and validated to ensure it meets the strictest standards of Clean Beauty.
All of our products undergo dermatological testing on sensitive skin to guarantee they are safe, high tolerance, and offer uncompromising protection.
All of our products are made in France.
---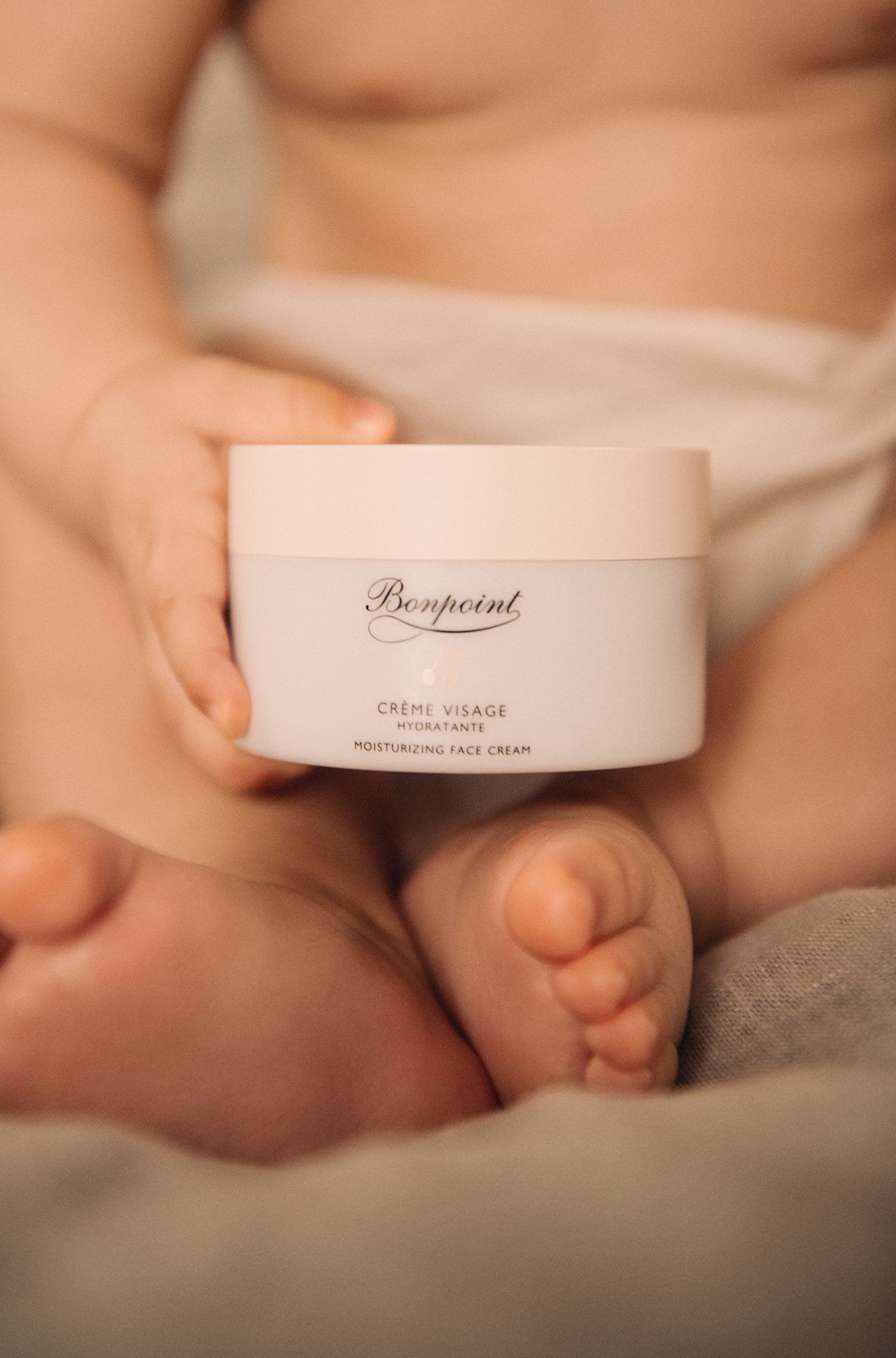 ---
100% SENSATION AND 100% GOOD FOR THE SKIN
Our ambition is unequivocal: offer a unique sensory experience while continuously surpassing
the limits of Clean Beauty.
With this in mind, all banned or controversial ingredients are excluded from our formulas, and a strict blacklist of ingredients has been established and made available to our clients.
This high standard has also gone into the creation of the legendary perfume that serves as the signature scent for our skincare line: free of allergens and essential oils.
---
CHOOSING NATURAL
All of our formulas are made with a minimum of 94% to 98% natural ingredients, observing the
strictest parameters for tolerance and shelf-life.
We use preservatives known for perfect tolerance on sensitive skin, and these are only used when necessary to protect the shelf-life of the product. 
Our formulas are 100% Vegan.
---
RESPONSIBLE AND TRANSPARENT BEAUTY
We take care to work with suppliers recognized for their commitment to sustainability and environmentally responsible standards. Sourcing, eco-design, and recycling are topics our teams are focusing on and making advancements on each day.
With a view to transparency, we share the complete list of ingredients for each of our products. A glossary describing each ingredient can be found on our websites and analysis of our formulas is available in certain consumer apps.