---
Bonpoint Flagships
Full of whimsical charm, Bonpoint window displays are always creating a buzz. They combine fairytale and imagination to bring children's dreams to life and awaken happy memories for parents.
With 120 stores around the world, Bonpoint continues to embody the essence of French elegance
---
Tournon
A boutique in Rue de Tournon, Paris, represents an ambitious new step forward for the House: the world's largest concept store dedicated to children's clothing. It is ideally located on the premises of the Hotel Brancas, in the heart of the 6th arrondissement. The store, which is very close to the Luxembourg Gardens, boasts a floor space of almost 13,000 square feet surrounding a huge 8,000 square-foot French-style garden. The fantastical spirit of the installations blends perfectly with the building's vast fireplaces, along with the moldings, and Versailles-style parquet floors.
---
MONTAIGNE
A boutique in the heart of the famous avenue Montaigne, in Paris, designed by the architect Bastien Halard. His vision was to create a space that resembled a home: intimate, charming, and surprising.
---
GINZA
A boutique in the heart of the Ginza, in Tokyo, the House's first store in Asia, where the Bonpoint universe spans over 1,800 square feet and encompasses two floors of Art Deco building constructed in 1929.
---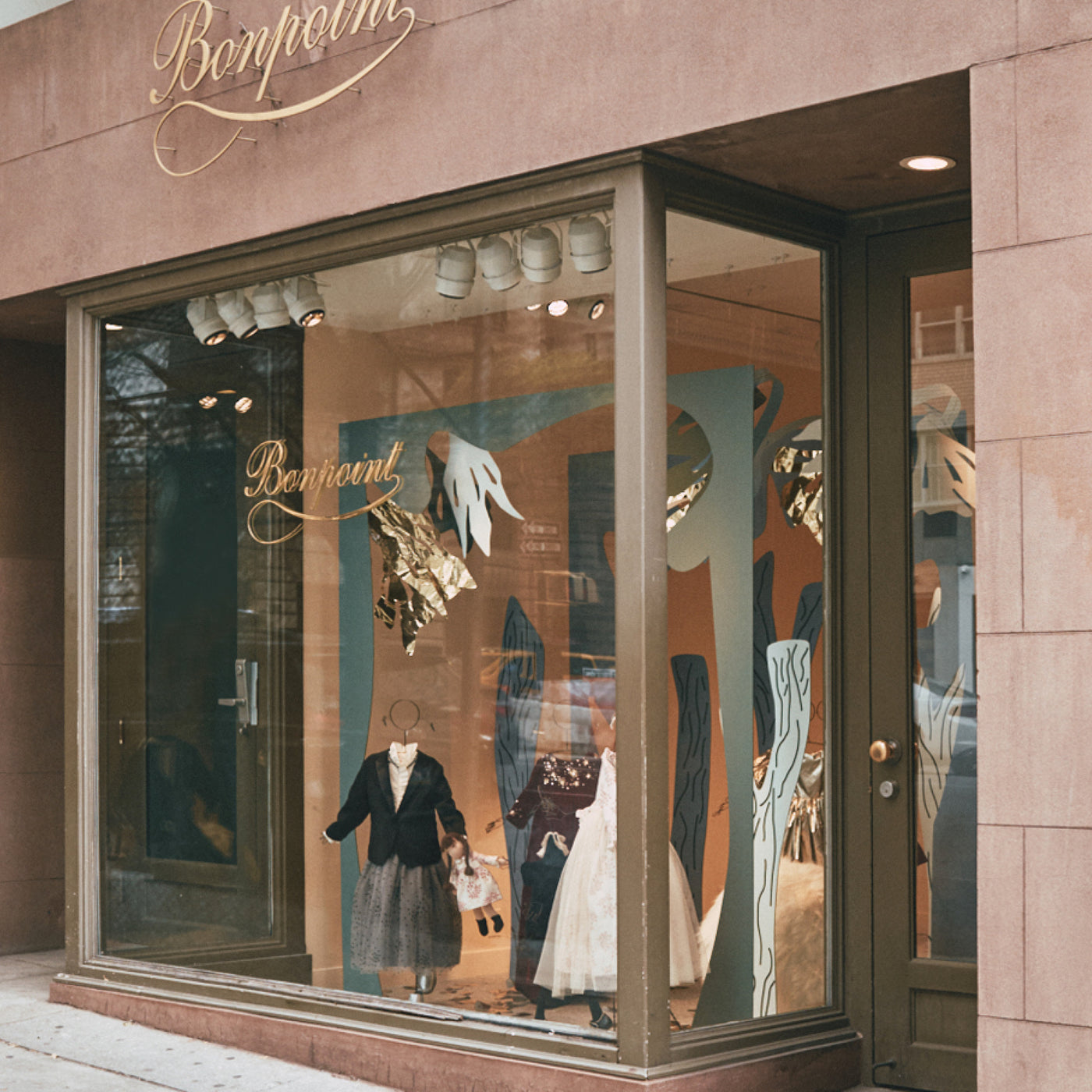 MADISON AVENUE
A boutique on New York's famous Madison Avenue, with a magnificent 3,230 square-foot loft-style space that reflects the atmosphere and influences of the city and the artists who inhabit it.
---
SLOANE STREET
A boutique on Sloane Street, in London, to continue to bring children's imaginations to life and take them into a world filled with magic and refinement.